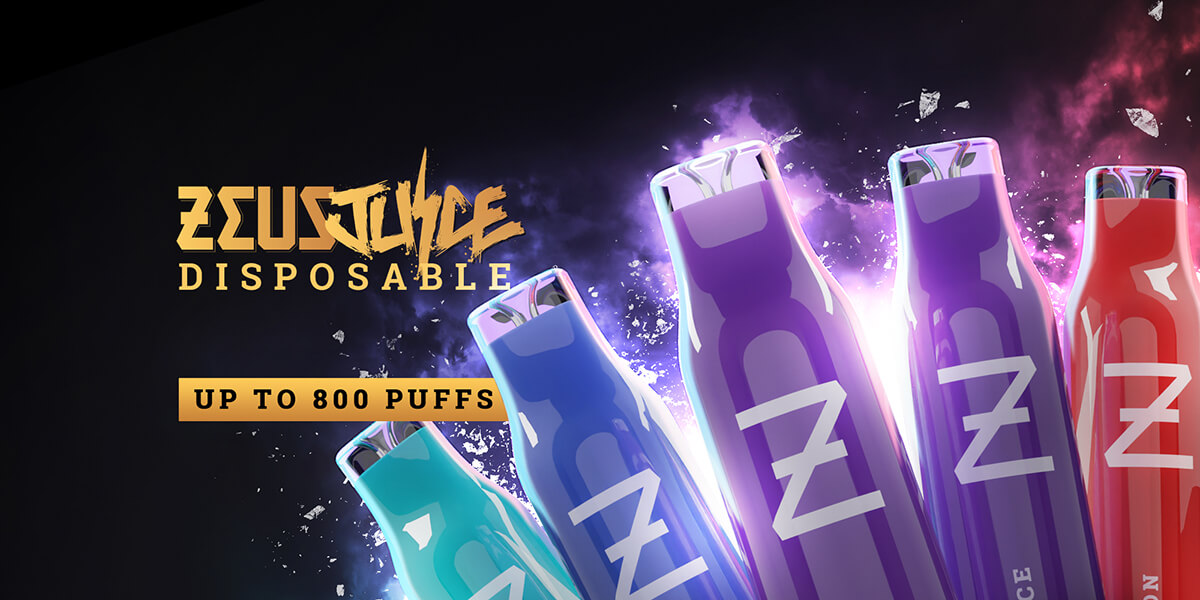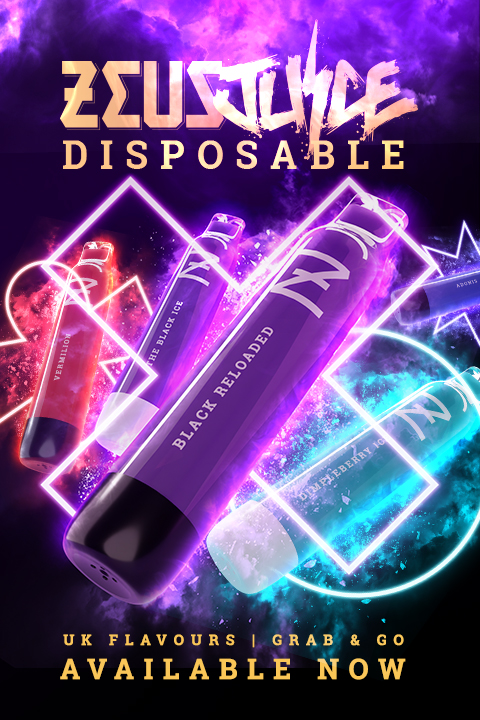 Zeus Juice is now pocket friendly, wherever you go. No Charging. No Filling. No Fuss.
We are excited to introduce our new disposable device prefilled with five of our best-selling flavours. Retailing at an accessible £5.99 or two for £10, the new disposable choice is available in our signature juices including the nation's favourite, Black Reloaded as well as our ever-popular Dimpleberry Ice.
An easy-to-use option, disposables are perfect for new vapers as well as our loyal Zeus super fans who are looking for:
A sleek alternative to classic mods

Something more discreet when out and about

An easy in for trying new flavours

Pocket-friendly options of your already favourite flavour
What makes your disposable special?
Our Zeus Juice Disposable Pod Device is the only disposable to use 100% real and authentic UK juice. Unlike some of the other top selling disposable brands, our product is made using premium UK juice that does not fade, fault or fail.
What strength are they available in?
Our Zeus Juice Disposable Pod Device is the latest offering from Zeus Juice that comes prefilled with 2ml 20mg nicotine salt e-liquid (50% Propylene Glycol / 50% Vegetable Glycerine) in a stylish compact design. Discreet and extremely easy to use with no set-up, our disposable is an ideal option for anyone on the move.
How many puffs are they?
The disposable pod is a non-chargeable device providing up to 800 puffs of amazing flavour due to its internal organic Japanese cotton heating material and elements.
Why do you only have five flavours available?
We have launched our new disposable device with five of our best-selling flavours. We plan to release more flavours in to disposables as the demand and disposable technology grows.
Who uses disposables?
With no compromise on taste or experience, the disposable pod is ideal for both discreet and MTL (Mouth To Lung) vapers looking for a simple device that provides both smooth vapour and reasonable clouds.
Whether you are an experienced vaper or just starting on your journey the Zeus Juice Disposable Pod Device has many benefits versus a classic starter mod.
Five of our best-selling flavours are now even more convenient…GRAB AND GO!
With its ease of use, accessible price point and immediate shipping, both new vapers and experienced Zeus fans will love our new vape-and-go concept!