PROPER VAPE BY ZEUS JUICE
Can vape juice be premium and good value for money? (Yes it can!)
Zeus Juice are proud to have developed Proper Vape: a new range of e-liquid that offers incredible value for money year-round.
Retailing at £9.99 for a 100ml bottle of juice, Proper Vape marries classic flavour combinations with a no-fuss approach to vaping.
The 5 flavour range is designed specifically for customers that understand the benefits
How does Proper Vape work and what are the recommended levels of intake?
Like our best selling and award wining Zeus Juice range, Proper Vape is a 'just add nicotine' concept. This enables customers to completely tailor the amount of nicotine they add to their juice; therefore, helping them to gradually reduce their intake over time.
Whilst giving customers more control over their nicotine consumption, the value range will also provide the average user with a significant annual saving: research suggests that for someone smoking 20 cigarettes per day, they are likely to spend around £4,745 each year. Comparatively, switching to a weekly purchase of one 100ml bottle of Proper Vape per week would save them approximately £3,545 per year.
PROPER VAPE. PROPER VALUE.
Berries &
Grapes
100ml Shortfill
A wonderful blend of dark and delicious flavours, our Berries & Grapes vape is a unique taste. The combination of succulent blackcurrants, tangy raspberries and juicy grapes delivers a sweet and tart flavour, creating a distinctly delicious mix.
Tropical
Pop
100ml Shortfill
Our fruity Tropical Pop vape is packed full of colourful flavour, tropical sunshine in a bottle! It's bursting with exotic fruitiness, the crisp zesty zing of lemon and grapefruit is brilliantly balanced with the sugary sweetness of juicy oranges.
Ice
Menthol
100ml Shortfill
Our delicious Ice Menthol e-liquid is packed full of refreshing taste. Punchy and cool, the fresh and flavourful inhale delivers a tingling, arctic blast to delight any and all menthol vapers every time.
Apples &
Pears
100ml Shortfill
Savour the flavour of our delicious Apples and Pears vape juice.   The familiar refreshing flavours of sweet crisp, crunchy apples and juicy ripe pears blend together for a notably fruity vape that delivers every time. Available in zero nicotine shortfills, just add nicotine.
Pink
Lemonade
100ml Shortfill
Our new Pink Lemonade flavour gently bubbles with zesty fruitiness. Nicotine-free and full of juicy flavour, this juice happily marries the delights of sweet but tart raspberries and the refreshingly subtle fizz of classic cloudy, tangy lemonade.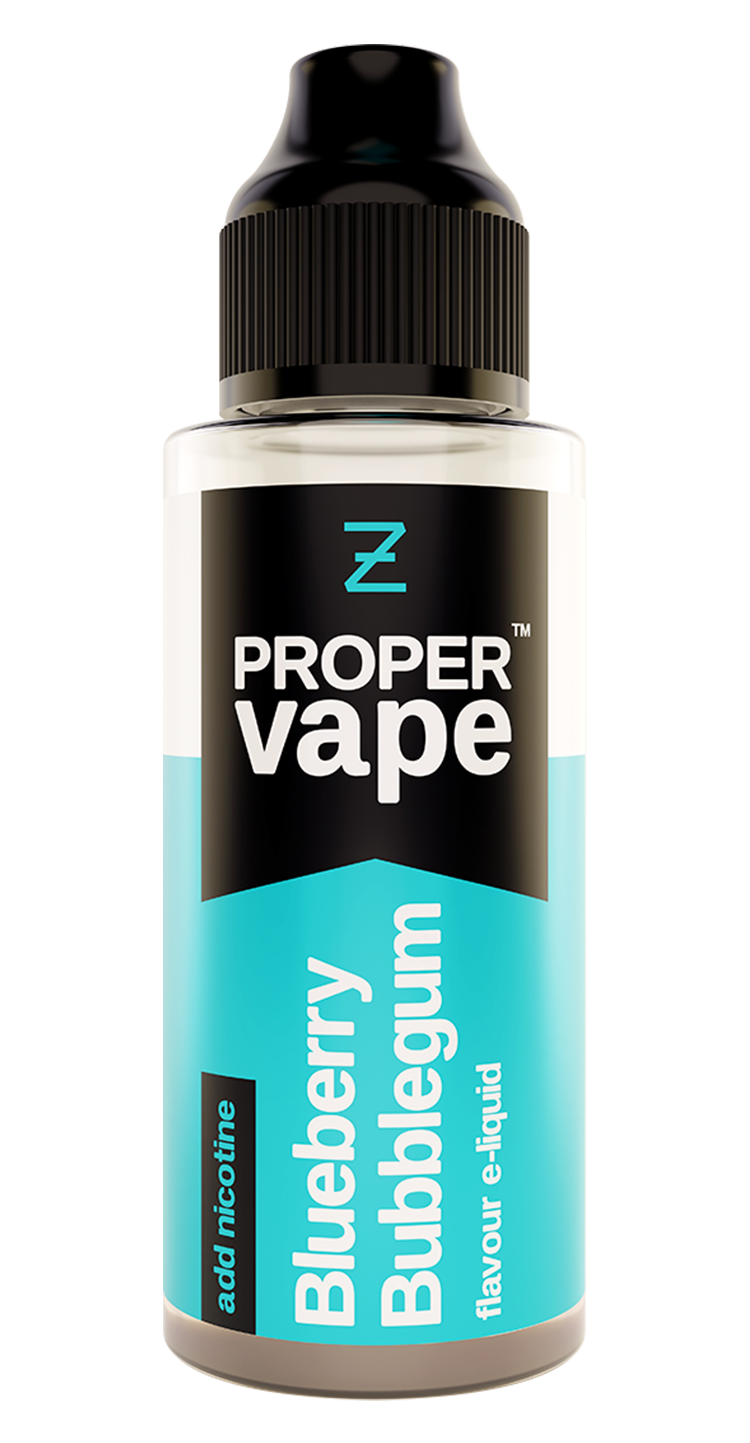 Blueberry
Bubblegum
100ml Shortfill
A flavour sensation that will never get old, our Blueberry Bubblegum flavour e-liquid is a sweet treat! This flavour is a classic pick 'n' mix style bubblegum flavour, with a delightfully fruity backdrop of fresh blueberries. Great flavour, done properly.
Grape
Menthol
100ml Shortfill
Full-bodied and instantly refreshing, our Grape Menthol e-liquid is a cooling concoction of fruity goodness. The dark and heavy purple grapes blend beautifully with the harmonious hint of menthol giving you an invigorating inhale of fresh fruity flavour.
Raspberry
Sherbet
100ml Shortfill
Ripe raspberries meet sugar sweet, fizzy sherbet in our Raspberry Sherbet e-liquid. A candied flavour designed to satisfy those with a sweet tooth, the tangy fruitiness delivers a vibrant and fresh treat for your taste buds. Great flavour all day long.