PINK JUICE IS NOW SOLD OUT!
We've raised £5,542.58!
Thank you to everyone for purchasing and supporting this great cause.
(Updated 20th October 3:00pm)
PINK JUICE
LIMITED EDITION
Proudly created to support Breast Cancer charities, our limited-edition Pink juice is bursting with zesty fruitiness. Nicotine-free and full of flavour, the new juice happily marries the delights of sweet but tart raspberries and tangy lemonade.
Available for a limited period only, all proceeds from Pink by Zeus Juice will be donated to a number of breast cancer charities to support them in their quest to help those affected.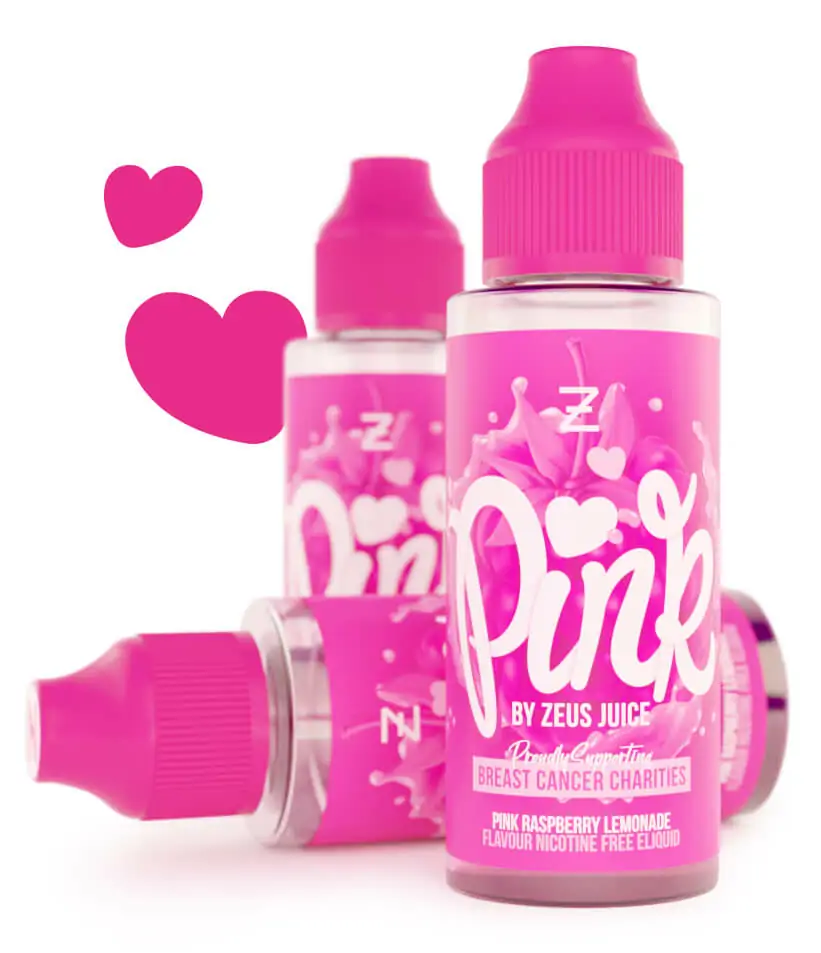 Quotes of support from some friends of Zeus