NEW FLAVOURS. NEW LOOK.
Seekers of the divine, delve into our five new flavours for an elevated vaping experience fit for the gods.
Find your favourite in the delicate apple elderflower of Pomona, Cleo's exotic fruits or the berry blend of Selene. Or dive into the refreshing cherry watermelon of Neptune and Boreas' tropical mango, iced to the max.
Our five delicious new flavours are presented in new look bottles, beautifully designed to capture the unique essence of the range; strong, distinct, appealing. What's not to worship?
Available in 10ml Nicotine Salts, 10ml 50/50 Freebase, 50ml & 100ml Shortfills, the new Gods consist of…
cherry
raspberry
blueberry
A beautiful berry blend, our Selene vape captures the divine deliciousness of summertime. A clever concoction of cherry, raspberry and blueberry, the fruity and flavoursome inhale tingles on the taste buds with its fresh, tangy sweetness.
Our intricate Pomona flavour embraces the refined flavours of elderflower and apples. Fragrant elderflower is gently blended with a burst of sweet and sharp apple delivering a subtle, sublime sensation that is both delicate and delicious.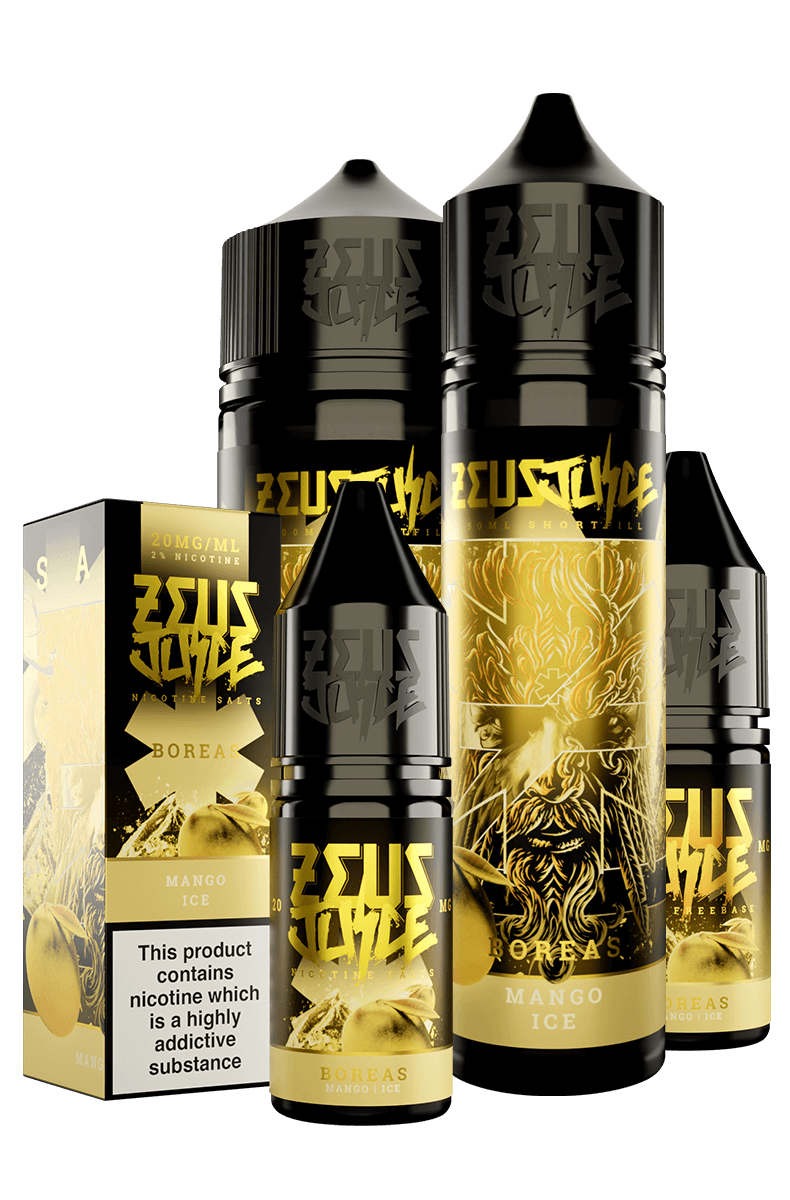 Our tantalising Boreas juice brings a tropical taste with a cooling kick. The sweet mango vape is chilled to the max, giving refreshingly great flavour that is reminiscent of sipping a soothing mango smoothie with lashings of crushed ice.
Sweet, sugary and simply divine, our Cleo flavour is a heavenly combination of exotic fruits. A luscious assortment of kiwi, passionfruit & guava blended to create the most sumptuous of vapes overflowing with summer sensations.
The god of the open water, our Neptune blend is a mouth-wateringly good refreshing sensation. Juicy watermelon infused with the delicious depths of summer cherries come together in a sweet candied hit that is full of fresh flavour.